.NET Service Oriented Archetecture from Microsoft
.NET and CF SOA integrated into any Eurotech Embedded System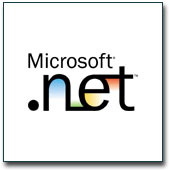 Microsoft has limited legacy of batch or stream processing, so the "Publish and Subscribe' nature of Service Oriented Architecture is embedded into many products and technologies, such as SQL server and MSMQ (Microsoft Message Queue)
Message Queuing (MSMQ) technology enables applications running at different times to communicate across heterogeneous networks and systems that may be temporarily offline. Applications send messages to queues and read messages from queues. MSMQ is supported on all Microsoft Operating systems
Recently, Microsoft has been working to extended capability, to manage the full cycle of device/program deployment, operation, and termination. With the introduction of Vista, the technology formally called Indigo was released as WCF (Windows Communication Framework). While a bit bulky for the smallest embedded devices, WCF will run perfectly well on Atom or other x86 systems like Catalyst.
Often, SoA in a Microsoft Context means BizTalk Server. Biztalk has a full suite of device protocols and can communicate to dozens of proprietary back-end systems via vendor-specific portals. This allows legacy applications and networks to be part of the SoA environment. Eurotech's x86.Atcom CPU systems can host BizTalk server, and our windows CE systems can run the RFID extensions and other mobile device software they need.
Extended networking capability is now included in Windows CE, notably DPWS (Device Profile for Web Services) , an open protocol to allow devices to identify themselves to each other in a secure manner. Further extension are expected, and in fact Microsoft has demonstrated "mesh" computing in a embedded content, where files and folders will be shared and rendered in a manner appropriate to the the device that hosts them
In addition to Microsoft technology, many companies and individuals have developed CF products and open source code to enable network communications in a SoA context.
If you want to discuss SoA in an Microsoft, Embedded environment, why not contact us?