Mil-Spec Design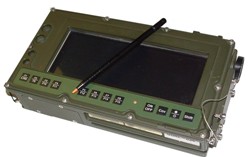 For Mil-Spec approvals, Eurotech has retained CALCE Laboratories of the University of Maryland to develop design, manufacturing and operating procedures to rate Eurotech's single-board computers for industrial and other severe service application. This is the same process CALCE labs uses to certify 32-bit electronics for FAA applications and requires intervention, control and selection all along the design and supply chain. Eurotech, Inc. may be the only supplier of 32-bit single-board computers to have such third party certification. Download the CALCE reports here.
Tests and certifications have been performed on select Eurotech products. With few exceptions, Eurotech products are designed to meet extended environmental requirements. Specific test programs and certifications can be provided for any Eurotech product or any custom configuration of Eurotech project as part of a normal OEM engagement.
For more information on our Mil-Spec design capabilities, contact us.