Mechanical Design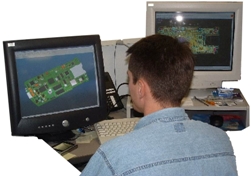 Electrical schematics and 3D models are compared throughout the design process to make sure form, fit, and function are met.

3D Modeling lets you visualize the product long before the first molds are cut. For a modest charge, an image like this can be transferred to a SLA (Stereo Lithography) to create a 3D prototype you can paint, mount a board in, and otherwise test.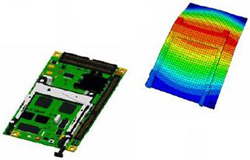 Boards are simulated so that large components can be placed where minimum flex is seen, and to distribute weight so that no resonate frequencies appear. Eurotech is working with CALCE Labs and ARL (Army Research Labs) on a project to develop electronics to work inside an artillery shell- 30,000 Gs!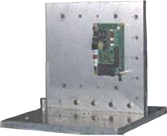 Simulation is useful, but eventually devices must be submitted to a three-axis vibration and a high temperature oven.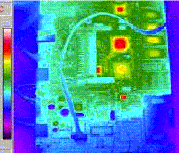 To see how we can coordinate our mechanical design with yours, contact us.